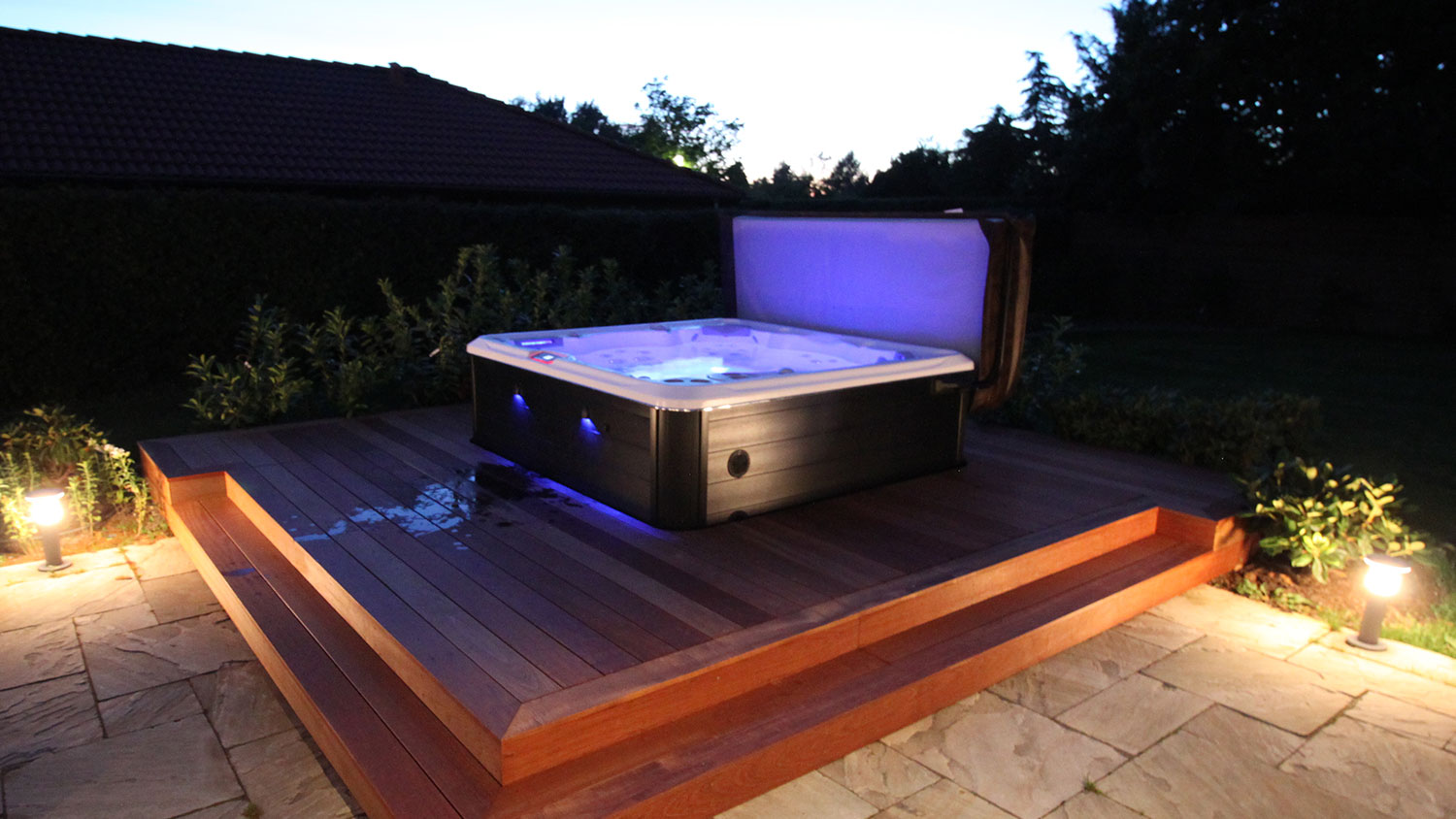 No matter how well made a hot tub cover is, eventually it will need to be replaced. Not all hot tub covers are created equal though. Today, we will show you how you can ensure that you buy the best cover for your hot tub, and your wallet!
Get A Cover That Is Custom Fit To Your Hot Tub
When buying a new hot tub cover, it is essential that you get one that is custom made to fit the exact dimensions of your hot tub. Hot tub covers should fit tight around a hot tub. This tight fit ensures a good seal around the edge of the cover; trapping more heat in the water and increasing the energy efficiency of the cover.
How do you make sure that your new cover fits tightly on your hot tub? Double-check your measurements! Specifically, you're going to want to make sure that you have the length, width, corner radius and skirt length correct. If you're not sure how to properly measure a hot tub cover, consult our free hot tub cover measuring guide.
See Where The Cover Is Made
More and more hot tub cover manufacturers are moving their production out of Canada to overseas factories in an effort to reduce their costs and make more money. Unfortunately, this move also usually signals a drop in quality. Things like cheaper vinyl coverings, less stitching and thinner vapour barrier wrap are hard or even impossible to notice for the average hot tub owner but all lead to a lower life expectancy for the cover.
At Northern Hot Tub Covers, we're proud to be one of Canada's largest manufacturers of replacement hot tub covers. Every single cover that we ship was made right here in Canada, ensuring the highest quality. That is why we can offer the best warranty available online!
Check The Energy Efficiency Of The Cover
When purchasing a new hot tub cover, most people tend to focus on the purchase price of each cover without also considering the long term costs of the covers in question. While one cover might be $50 cheaper to purchase, it might also end up costing you several hundred dollars more than another cover of the course of its life. There are two main ways to decrease your cover's long term costs:
1) Increase Its Lifespan
The better made the cover is, the longer it will ultimately last. The average hot tub cover typically lasts 4-5 years. If it costs you $350 to purchase, this translates to a yearly cost of $70-$90. By purchasing a better made cover that costs you $400 but lasts an extra year, your yearly cost would decrease to between $65-$80.
2) Increase Its Energy Efficiency
For Canadian hot tub owners, having a hot tub cover that is made for the Canadian winters is essential to reducing your long term costs. A well made, energy efficient hot tub cover can save you hundreds of dollars over its lifetime. How can you increase the energy efficiency of your hot tub cover? Consult this guide for more info.
Don't Overspend
You shouldn't have to overspend to get a well made hot tub cover. While you can generally buy very well made replacement hot tub covers from hot tub manufacturers, for example, these covers can cost in excess of $700. At Northern Hot Tub Covers, we believe in delivering top quality, Canadian-made hot tub covers at extremely competitive pricing. For a limited time, you can also get our Ez Shield Package with upgraded vapour barrier, insulated hinge seal and chemical resistant liner for free (a $100 value)!