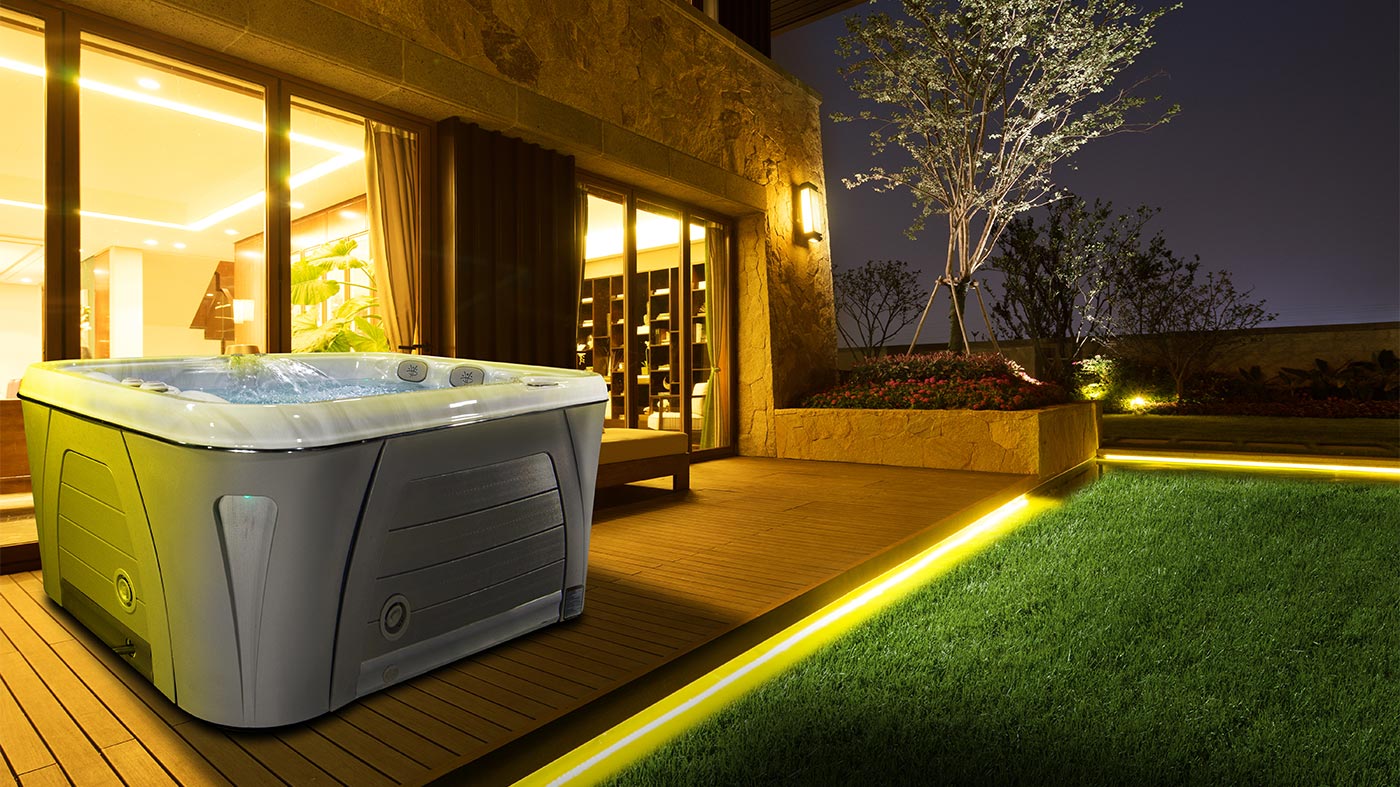 With more than a hundred hot tub brands on the market today, finding the best hot tub can be quite a challenge. Today we will help you narrow down your search by giving you our picks for the 10 best hot tub brands in Canada for 2021.
Ingredients Of A Top Hot Tub Brand
So what separates the best hot tub brands from the rest?
Quality Components. The best hot tub brands use quality 3rd party components with a proven track record of performance and reliability. Some of the more important components (like filters, pumps, or control systems) are also usually designed or customized by the manufacturers to improve upon existing designs.
Energy Efficiency. To be considered a top hot tub brand in Canada the manufacturer needs to produce hot tubs that are energy efficient, especially in cold weather.
Flexible Seating Options. Not everyone is the same size and not everyone has the same massage needs. For this reason the best hot tub brands will offer multi-level seating with different jetting options designed to treat different muscle groups.
Powerful Massage. Top hot tub brands understand the science behind delivering a powerful massage using water. They design their pumps and plumbing to be as efficient as possible to deliver a powerful and balanced hydrotherapy experience.
Innovation. The best hot tub brands are always developing new technologies and adding new features to their hot tubs to deliver you a better hot tubbing experience.
How Do We Rank The Top Hot Tub Brands?
With so many hot tub brands out there, how do we narrow it down to the 10 best? We've taken a variety of factors into consideration when compiling this list, including:
Reputation. How long has the brand been in business? What is their reputation in the industry?
Customer Reviews. What do their customers have to say about the brand and the hot tubs that they manufacture?
Order Volume. How many replacement covers do we sell from each brand every year? This, along with the number of reviews each brand has, gives us a good indication of how popular each hot tub brand is with consumers.
Our Experience. We've got decades of experience in the hot tub industry. We use that experience to cut through the marketing noise from the manufacturers to focus in on the things that truly make a quality hot tub.

Buy your favorite Hot Tubs in Canada

The Top 10 Hot Tub Brands in Canada (For 2021)
Jacuzzi
Jacuzzi have been a top hot tub brand for so long that their name has become synonymous with hot tubs or spas as a whole. Their hot tubs are built with quality components and typically last for many years without major issues. Their insulation system is also designed to trap waste heat in the hot tub; increasing the energy efficiency of their hot tubs.
Hydropool
Hydropool is a Canadian hot tub brand based out of Mississauga, Ontario. Their industry exclusive Self-Cleaning filtration system cuts the maintenance time of their hot tubs down significantly while also increasing their energy efficiency. Their Hydrowise insulation system also works similarly to Jacuzzi's; trapping waste heat to further increase their energy efficiency.
Beachcomber
Beachcomber is another Canadian hot tub brand based out of Surrey, British Columbia. Their initial claim to fame was the energy efficiency of their hot tubs with their unique fully insulated cabinet design; as well as the quality of their construction. They now also offer LEEP hot tubs with a more traditional construction and affordable price tag.
Coast Spas
Coast Spas are a hot tub manufacturer known for their unique and striking design aesthetic as well as their quality construction. Their signature curve and infinity edge hot tubs are some of the best looking hot tubs in the world. Beyond aesthetics they also boast an efficient pressurized filtration system and premium features such as mobile app controls.
Arctic Spas
Arctic Spas are another Canadian brand of hot tubs that places a lot of focus on energy efficiency, making them perfect for people in every climate. They are also noted for their innovation in the industry; being one of the first manufacturers in the world to offer all weather pools (aka swim spas) and smart phone control of their hot tubs.
Canadian Spa Company
The Canadian Spa Company are a global hot tub brand that is known for providing full featured hot tubs at affordable prices. They have also received awards in the "plug and play hot tub" category for their portable and inflatable hot tubs. Their inflatable hot tubs are where they stand out the most; allowing you to move and set up your hot tub in a matter of minutes.
Sundance Spas
Sundance Hot Tubs have been designing and manufacturing hot tubs in North America for almost 50 years. Their Fluidux jets are widely regarded as some of the best hot tub jets in the industry. Sundance are also well regarded for their construction and long lasting quality, as well as their water quality due to their large filters and UV sanitization systems.
Dynasty Spas
Like the Canadian Spa Company, Dynasty Spas are a hot tub brand that are focused on delivering full featured hot tubs at affordable prices. Their hot tubs include maintenance free cabinets, bluetooth stereo systems, touch screen controls as well as plenty of jets and lights; at prices that are typically lower than similarly featured hot tubs.
Coleman
Coleman hot tubs specialize in portable inflatable hot tubs. Although they are not the most stylish hot tubs available, they make up for it in convenience and cost. Coleman hot tubs are by far the cheapest and easiest to set up of any hot tub brand in this list. Their inflatable design means that they are not nearly as energy efficient as other hot tubs, however, so we can't recommend them if you want to use your hot tub year-round.
Bullfrog
Bullfrog is a USA hot tub manufacturer whose claim to fame is their industry exclusive Jetpack Therapy System. This system takes customization to the next level by allowing you to choose between 18 different massage options for your therapy seats. Their hot tubs are also noted for having very efficient plumbing which delivers a powerful massage experience. they are sold through the IPG Grp in Ontario.
Wrapping Up
With all of the different makes and models available today, finding the right hot tub for you and your family can be tricky. We hope this list helps you save time and energy in your search for a new hot tub. Although each brand has its own specialty, all 10 of these hot tub manufacturers have proven to be among the best and most popular options in the marketplace.