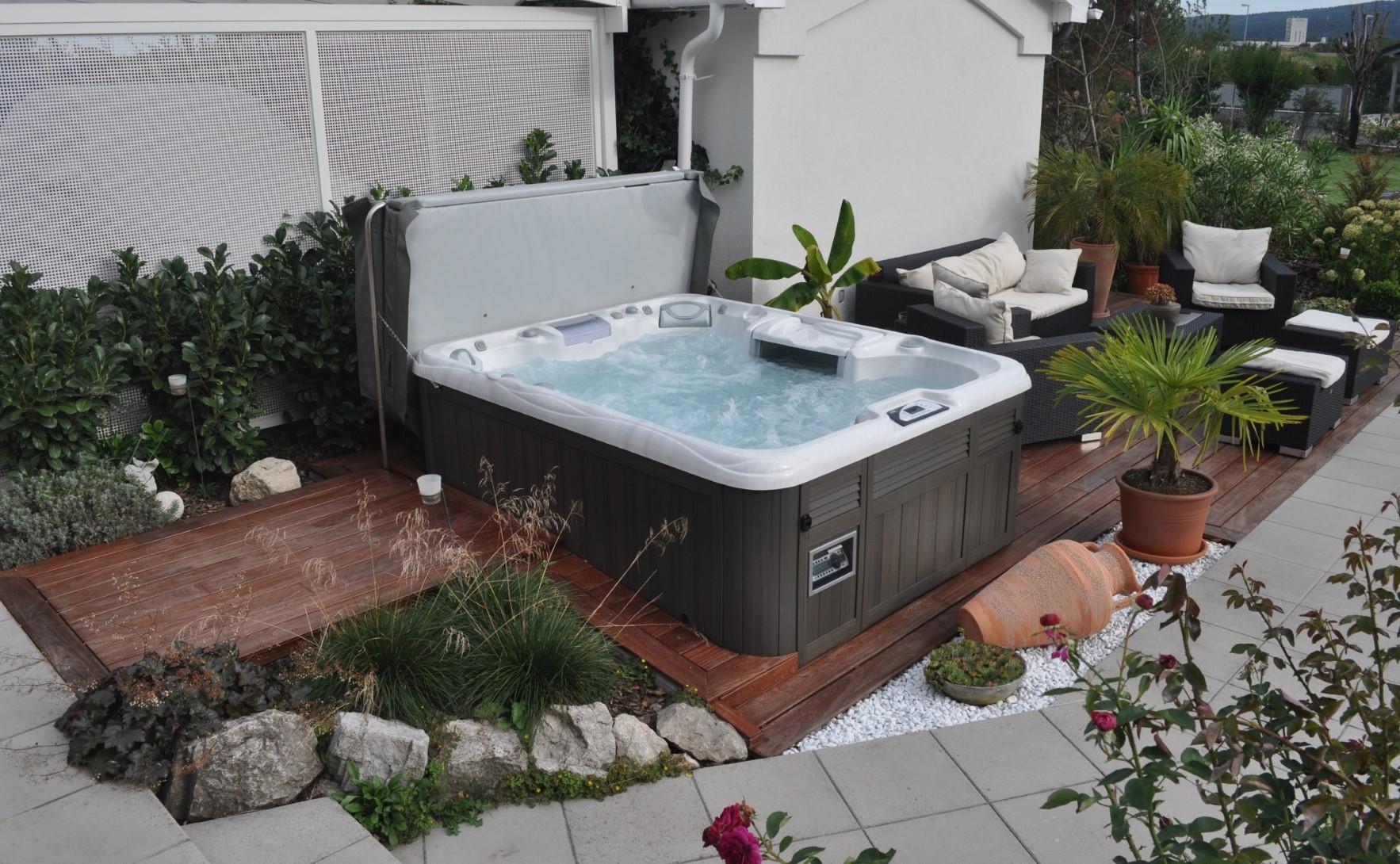 Common Hot Tub Cover Questions
Hot tubs are a big responsibility, and so are covers. You want to make sure you treat your cover right so that it lasts as long as possible. Here, we will answer some common hot tub cover questions.
HOW LONG SHOULD MY COVER LAST?
With proper care and upkeep, your cover should last you anywhere between 5-7 years.
HOW CAN I MAKE MY COVER LAST LONGER?
Twice a month, make sure to wipe down the surface with our Cover Cleaner and Protectant. Also, make sure to maintain proper chemical levels, and use a cover lifter to decrease strain on the cover.
CAN CHEMICALS DAMAGE MY HOT TUB COVER?
Yes, they can. To ensure your cover stays protected, wait 1 hour after adding chemicals before you put your hot tub cover back on.
WHY IS MY COVER SO HEAVY?
The foam absorbs water over time, causing the cover to increase in weight. A solution to this is to try taking the foam core out and letting it air dry. In most cases, you will simply have to order a new cover. When you do order a new cover, ensure that you buy one with a thicker poly wrap as this is what prevents the foam from absorbing water.
WHY DOES MY HOT TUB COVER SMELL?
Your cover will absorb bacteria and contaminants over the years, causing your cover to smell. You can prevent this by ensuring to clean your cover every month. There is no solution to fixing a cover that already smells, but you can do your best to avoid the smell from ever starting.
DO I NEED A THERMAL BLANKET?
No, although it is beneficial as it reduces evaporation, increases insulation, and protects the underside of your cover.
HOW DO I KNOW WHAT COVER TO GET?
The cover you choose ultimately should be based on what climate you are in. The colder the area you are in, the thicker the cover you will need. With thicker foam, you will get the benefit of better insulation and protection from the cold. If you live in an area that experiences mild winters, or your cover is indoors, you won't need a thick cover.
WILL MY COVER CAVE IN WITH WEIGHT?
Your cover is not made to withstand lots of weight. If you are worried about your children or dogs walking on your cover, you will have to make sure to get a 2LB walk-on foam. This ensures the utmost protection as it will not cave in. This walk-on foam is also helpful to endure heavy snow loads.
WHY DID MY COVER BUBBLE?
Your cover may bubble up and look like a pillow, but don't worry! This is not a manufacturer's defect and does occasionally happen. This is caused by the sun and heat expanding the plastic on the inside, causing an air pocket to form. To solve this problem, you will want to slightly open the zipper and cut a tiny slight into the poly wrap. Take a 2 by 4 or something as long as your cover and push the air out with that. After you get all the air out, duct tape the hole you made. Lastly make sure the poly isn't sticking to the drain hole. To do so, open the cover up and move your hand inside the cover to make sure nothing is sticking.
This solution will not affect the integrity of your cover, and will give you many more seasons to enjoy your hot tub cover.